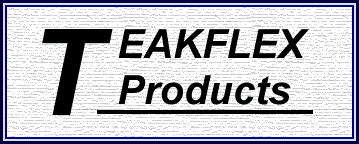 All Points Helm Seat
This seating unit offers maximum visibility and maximum comfort behind the wheel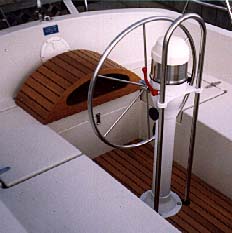 on all points of sail. This attractive functional cockpit seat will make your trick at the helm a pleasure instead of a chore. The Helm seat shown is teak strips, but our helm seat is also available in custom made grate.
Its simple to install and easily removed simply by lifting it from its retaining cleats. This sturdy seat is made of solid teak. 12 1//2" x 30 1/2" x 9 1/2".
Our helm seat is now available as a kit. All pieces are pre-cut and drilled. The kit is supplied with stainless screws, plugs and instructions.


Teakflex Products
113 Liberty Street
Pawcatuck, CT 06379
For further information, please e-mail us at
teakflex@aol.com
1-888-388-0419