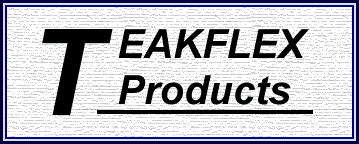 Home Interlocking Applications
That Marine flavor can also be savored in your home as sectional dividing panels, ceiling panel inserts or wall and floor ventilation covers. We offer a variety of hole and solid dimensions and a selection of hardwood to compliment your homes interior.
Standard 3/4"


The pleasing look of wooden interlocking material for indoors is both practical and appealing. A structure of various hole and solid sizes combined with the color and grain of your favorite hardwood can create unique effects Standard sizes are 3/4" x 3/4" holes with 3/4 wide solids. The thickness can vary with the purpose such as 1/4" for ceiling panels or 1" for hot tub seats or shower floors. These holes are smaller than some manufacturers but are much more comfortable on bare feet but still offer plenty of traction.

Woven Interlocking

This woven effect is perfect for decorative panels. Various dimensional interlocking structures and choice of hardwood are available, even a combination of timber to create an even greater effect.

Open Structure

This open design with larger holes and narrow solids is amazingly strong. It offers excellent see through visibility when viewed from head on but at a slight angle it creates a more private effect. Again this is available in different dimensions and single or combination hardwood selections.


   


Open Structure


Another example of open structure.

Floor ventilation panels


Our ventilation panels are available again in different dimensional interlocking and hardwood. The panels shown in the picture were made to be removable from their frames.


Teakflex Products
113 Liberty Street
Pawcatuck, CT 06379
For further information, please e-mail us at
teakflex@aol.com
1-888-388-0419